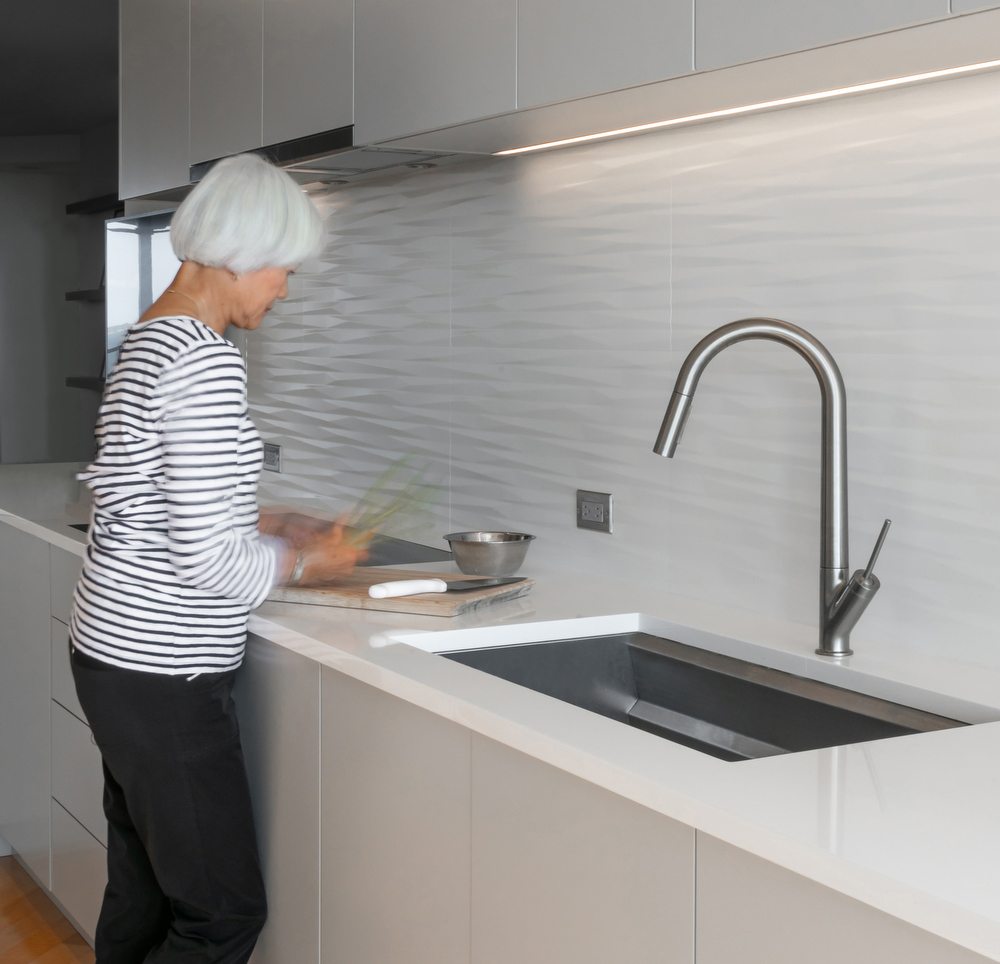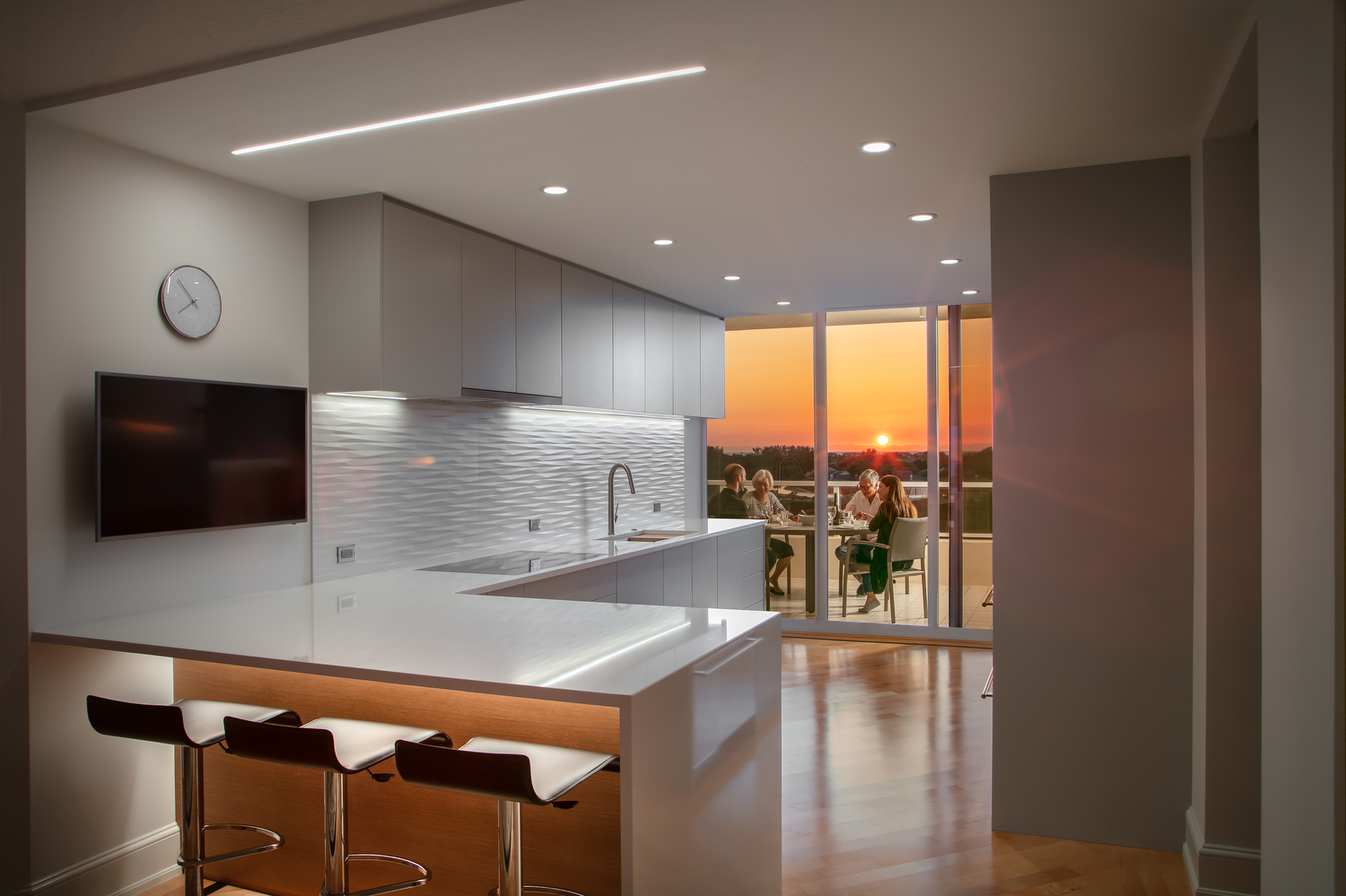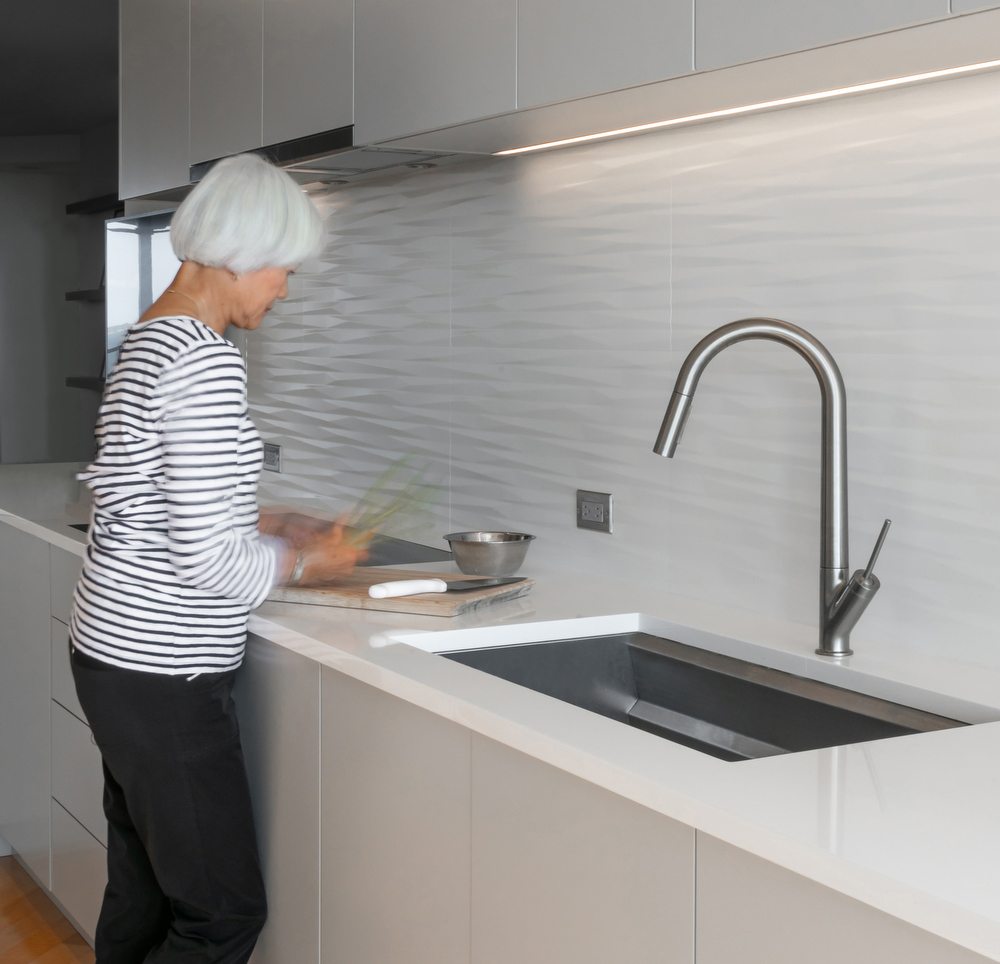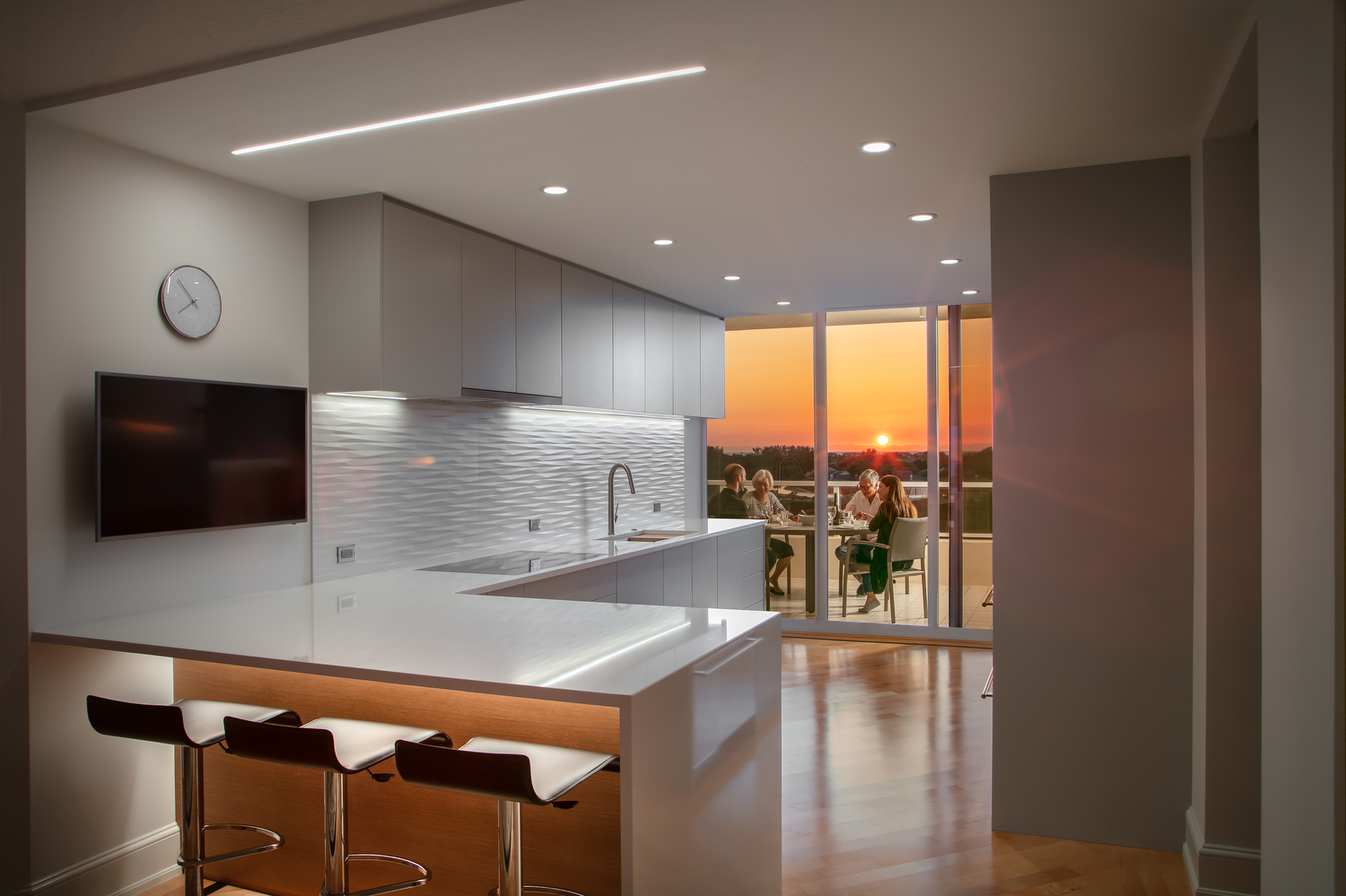 PAN CONDO REMODEL
Gourmet at heart, the Owners of this condominium did not find the remote location of their current kitchen, nor its 90's generic design, efficient or adequate to serve their life style. With the desire to entertain their family and friends, the Owners wanted to reconfigure their condominium layout to provide an open kitchen with no physical barrier and a better connectivity to the dinning room and living spaces beyond.
The kitchen was strategically relocated and reconfigured to accommodate practical as well as programmatic requirements. First, due to the "stack" effect of the individual units within the condominium tower, bathroom and kitchen stack vents and plumbing pipes run vertically. The Kitchen location had to take into consideration the original plumbing infrastructure to remain intact when connections were created with new plumbing fixtures. Second, the connectivity to the existing dining room was achieved by creating direct access, direct line of sight, and continuity of materials from one space to another.
The traditional work triangle that separates the sink, range and refrigerator is a representation of the Owners practical utilization of the "work zone". The pure lines and monochromatic concept of the cabinetry with concealed hardware are a reflection of the Owners' simple yet modern and sophisticated creations. As to not distract the creative process, the kitchen becomes a bare canvas on which ones imagination can run free.
Location:
Longboat Key, Florida
Status:
Completed, 2017
Photography:
© 2018 | Ryan Gamma